This morning I drove by the GTHS site to see what was going on. I decided to take some pictures to give you an idea.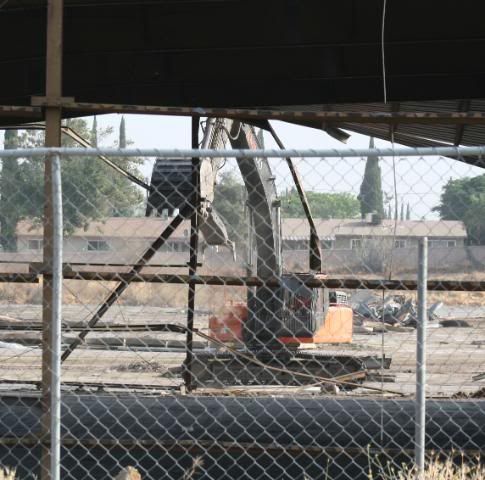 Here they are tearing down one of the last two metal buildings that are still standing. These are located on Main Street.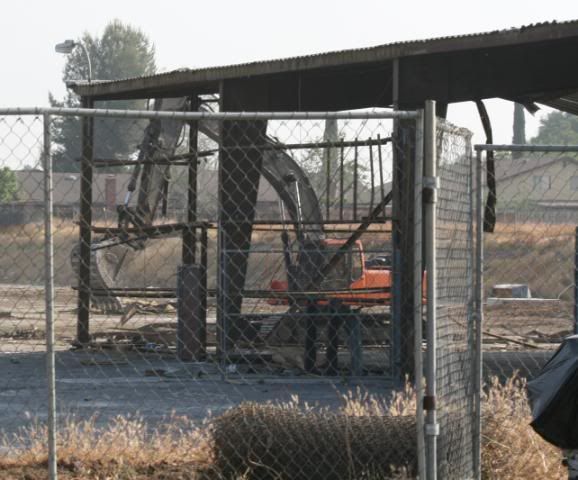 This is on Main street where the lumber used to be stored.
Another picture further down Main St. Today they were rolling up the old fences from the lumber yard.
We saw this coyote as we were driving down Taylor Street. He didn't seem to mind us or the big back hoe that was digging about 50 feet in front of him on Pico Street.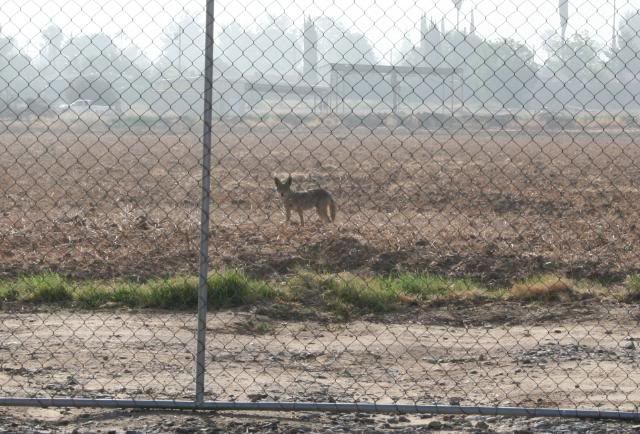 Here is the back hoe taking out the different trees along what used to be Pico Street.
Below is a tractor clearing debris of what used to be the building that held the offices for the lumber company.